---
Leadership
---
The Honorary President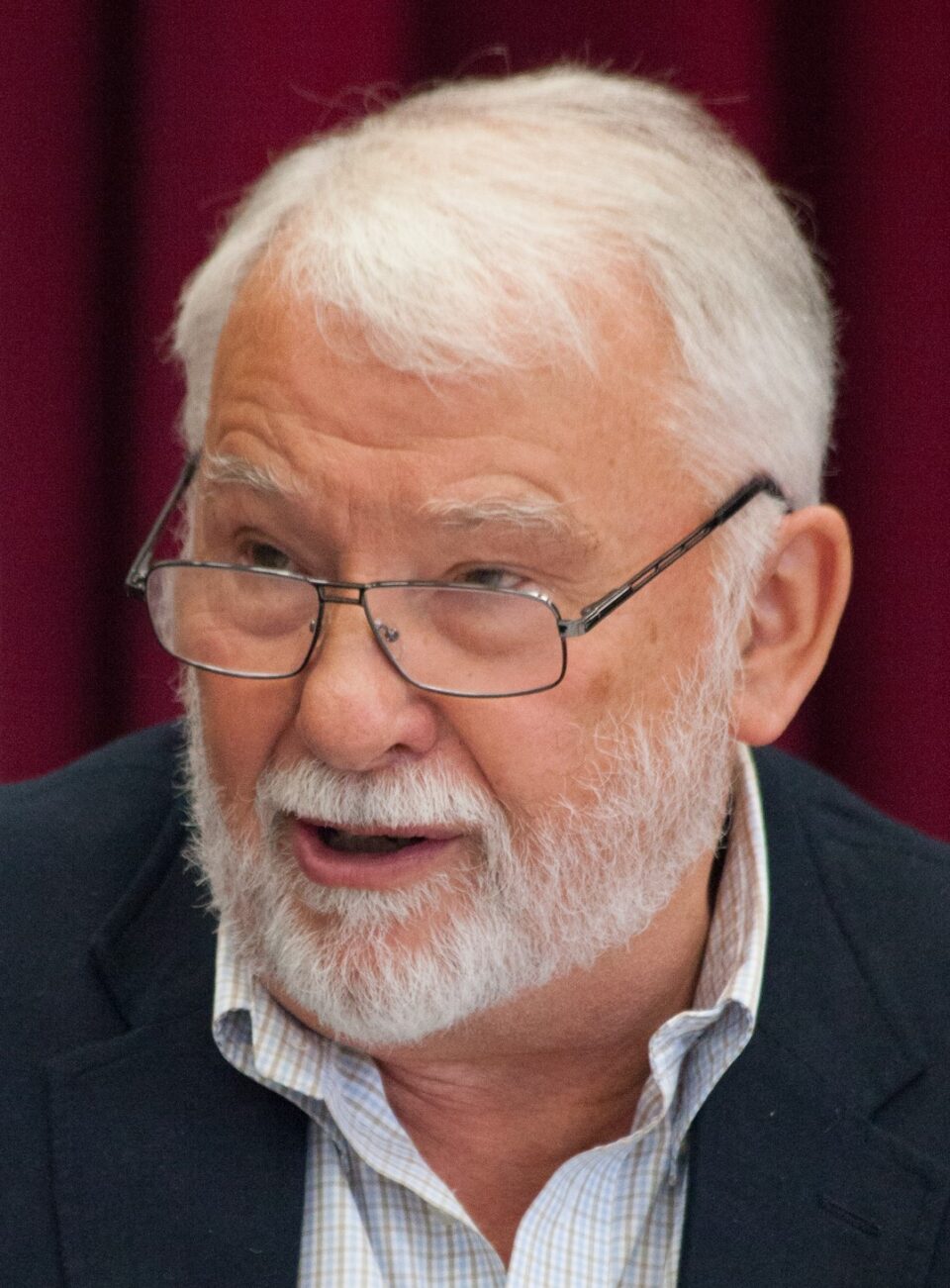 Ken Booth is presently Distinguished Research Professor in the Department of International Politics, Aberystwyth University (AU); President of the David Davies Memorial Institute of International Studies; Editor-at-Large of the journal International Relations; and Honorary President of CESRAN International.
Formerly, he was the inaugural E.H. Carr Professor and Head of the International Politics Department at AU, and Chair and first President of the British International Studies Association (BISA).  Visiting academic positions have been held at the universities of Antwerp (Belgium), Cambridge (UK), Dalhousie (Canada), the National University of Malaysia (Kuala Lumpur), and USC (California). Research and advisory positions have been held, among others, at the US Naval War College (Newport RI) and The Joseph Rowntree Charitable Foundation (York UK).
Booth has published many journal articles and book chapters, and over 25 books.  Recent publications include International Relations Theory Today (co-editor and contributor), and 'International Relations: The Story So Far' (International Relations, Vol.33 No.2, 2019).  He has given keynote addresses, conference presentations etc. in approximately 30 countries, and his work has been translated into a dozen languages.
Among other honours, Booth was recipient in 2004 of the International Studies Association's 'Susan Strange Award' in recognition of his contribution to International Studies, and in 2018 recipient of BISA's 'Distinguished Contribution Prize', for long-term services to the profession. In 2006 he was elected as a Fellow of the British Academy (FBA).
---
Director-General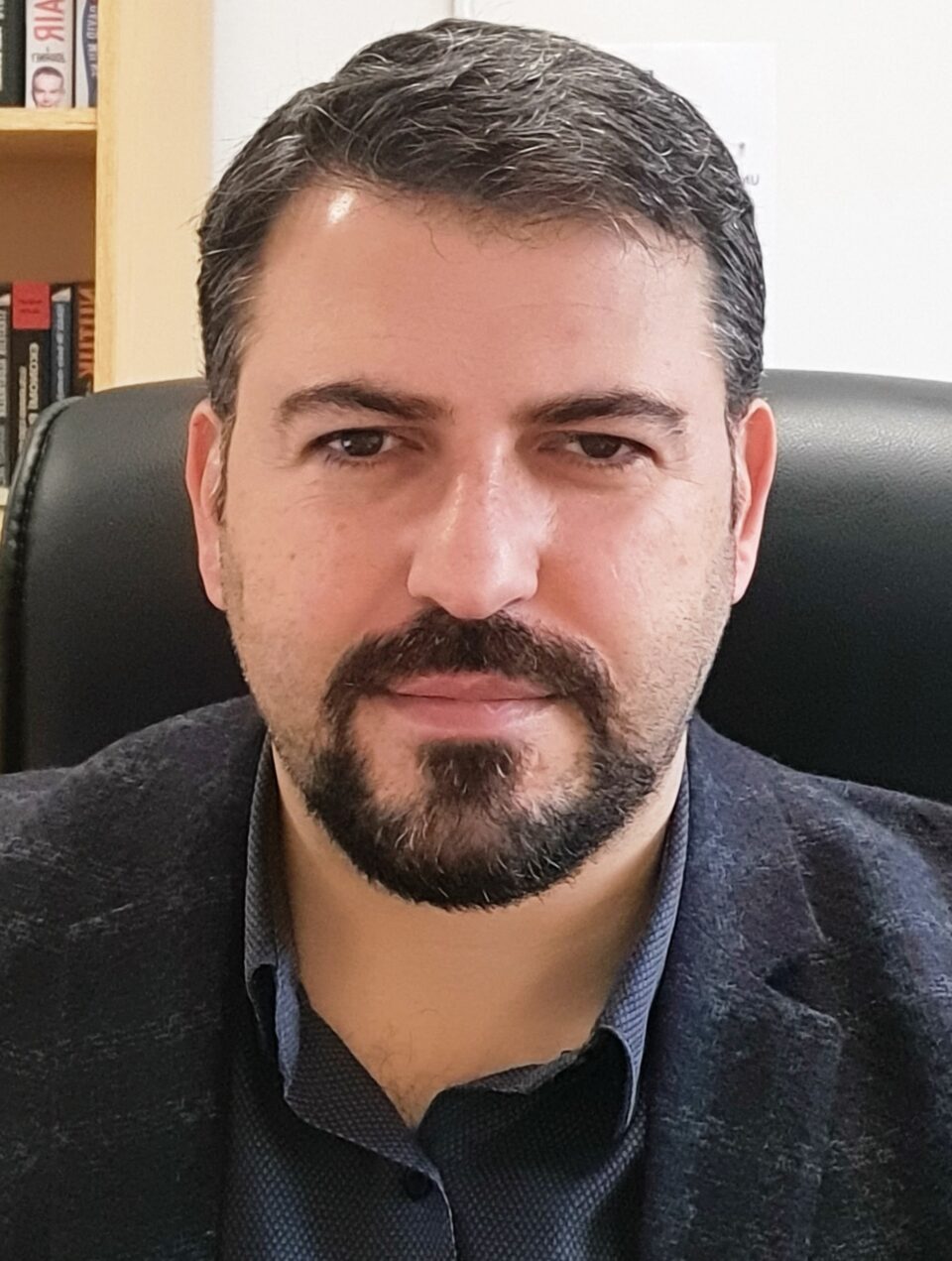 Ozgur Tufekci founded the CESRAN International on 01 November 2008. He is currently an Associate Professor in the Department of Int'l Relations at Karadeniz Technical University in Turkey. 
He holds an MA in International Studies from the University of Sheffield, UK and a PhD in Sociology and International Relations from Coventry University, UK. His primary research interests are [Turkish] Eurasianism, Nation-Building, Theories of Nationalism, Geopolitical Studies, Rising Powers and Regionalism. Currently, he is teaching at undergraduate, graduate and doctorate levels, focusing on methodological foundations of regionalism, rising powers and nationalism.
He is the Editor-in-Chief of The Rest: Journal of Politics and Development, a bi-annual, peer-reviewed journal; Political Reflection Magazine; Novus Orbis: Journal of Politics and International Relations; and he serves as a reviewer for a number of international peer-reviewed journals, as well.
He received a nomination for the Education UK Alumni Awards of the British Council for his entrepreneurial activities in 2016. He also received the Outstanding Researcher Award of Karadeniz Technical University, Turkey in 2018.
Learn more about Ozgur Tufekci »
---
Deputy Director-General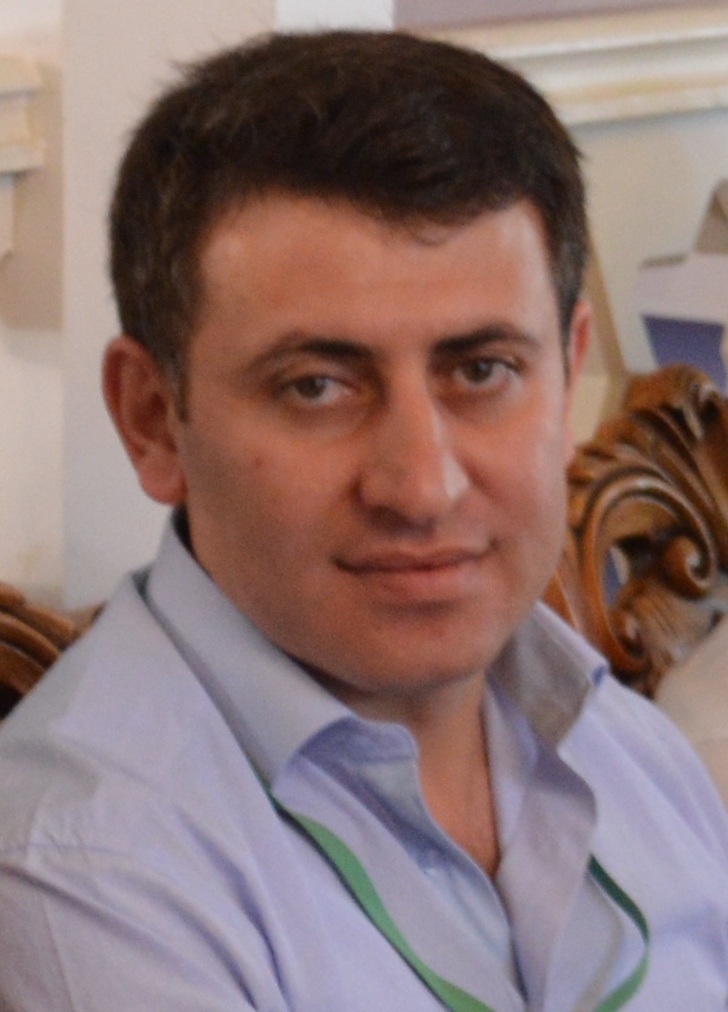 Rahman Dag, is currently an Associate Professor in the Department of Public Administration at Zonguldak Bulent Ecevit University in Turkey. He obtained his BA from Istanbul Yeditepe University. And then he got a master degree from the Department of Near and Middle Eastern Studies, SOAS (School of Orient and African Studies) in London. He was awarded the Philosophy of Doctorate degree from Exeter University, Institute of Arab and Islamic Studies in the field of Middle East Politics. In addition, he is one of the founding members of CESRAN International (www.cesran.org) and acting as the Deputy Director of Cesran International. His affiliation with Cesran continues as book review editor of the Rest: Journal of Politics and Development (The Rest Journal). Right after finishing his higher education, He got appointed as a research assistant in 2014 and within a month promoted to Assistant professorship at Adıyaman University. He worked for the University for more than six years. Once he was awarded an associate professorship by the Higher Education Council in Turkey, he got a promotion by working as Associate Professor at Zonguldak Bülent Ecevit University. His expertise revolves around Middle East politics specializing in the Kurdish question in the region and Turkish foreign policy. His latest interest is on great power politics and accommodation of rising or regional powers into the world politics and international system.  He can be reached at [email protected].
---
Management
---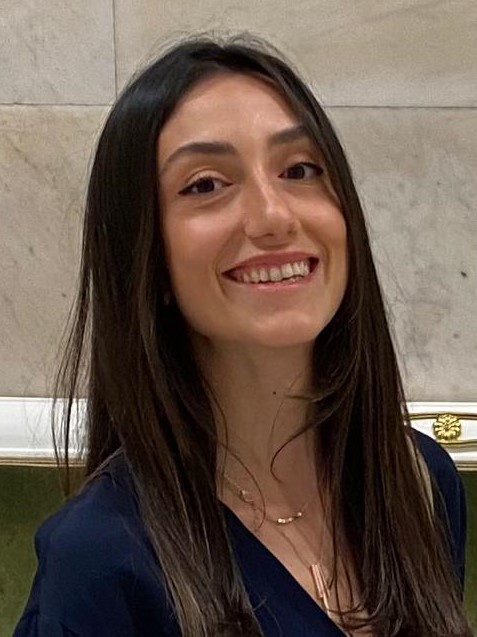 Ebru Birinci, Research Director
She is Research Director at CESRAN International. Ebru Birinci is a PhD candidate in the Faculty of Political Science at Lomonosov Moscow State University. She received her master's degree from Karadeniz Technical University. She is an interview editor of the Political Reflection Magazine. Her research interests are foreign policy studies, Russian foreign policy, Russian-Israeli relations.
Email: ebru.birinci [@] cesran.org
---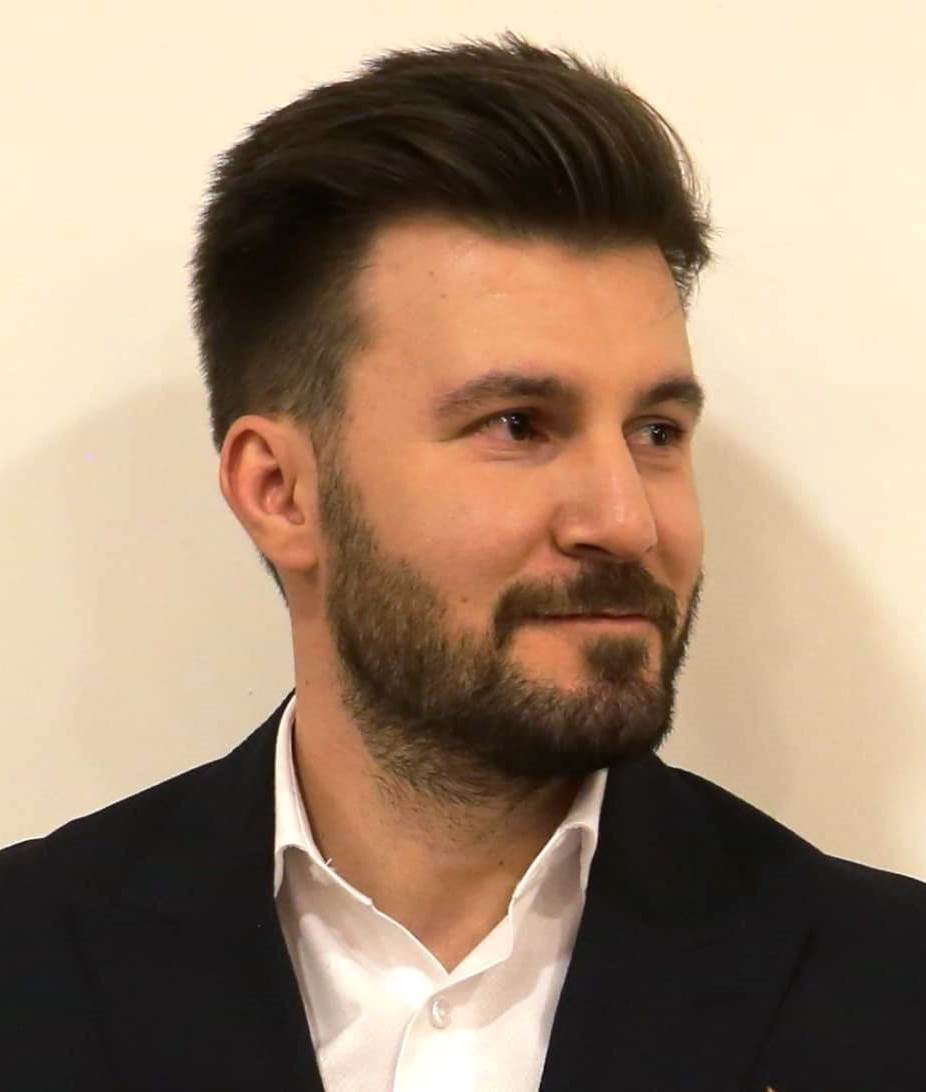 Ekrem Ok, Staff Director
Ekrem OK is the Staff Director of CESRAN International. He is currently a Lecturer in the Department of Foreign Trade at Agri Ibrahim Cecen University in Turkey. He holds MA in IR from the Karadeniz Technical University, Turkey. He is also a PhD candidate in the Department of International Relations at Karadeniz Technical University, Turkey.
Email: ekremok [@] cesran.org
---
Fellows
---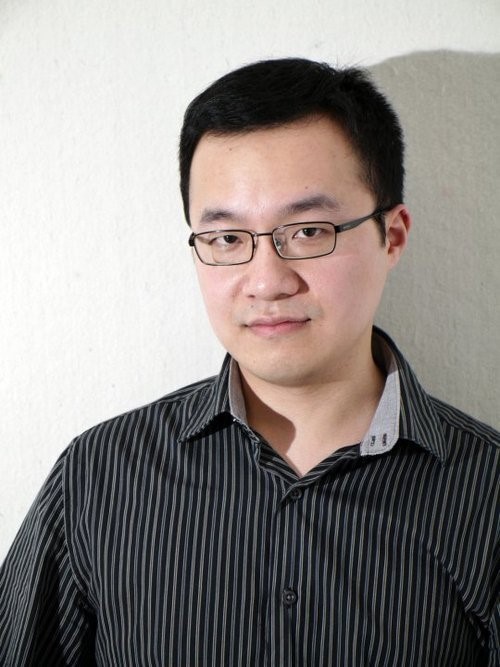 Antony Ou, Associate Fellow
Mr Antony Ou is currently a lecturer at HKU School of Professional and Continuing Education (HKU SPACE).
He holds a Bachelor of Social Sciences in Policy Studies and Administration (First Honours) from the City University of Hong Kong, and a Master of Philosophy in Government and Public Administration from the Chinese University of Hong Kong. He is now studying a PhD in Political Theory with Cardiff University, specialising in Confucian textual interpretation. His primary research interests are modern Confucianism, policing and sex workers and Hong Kong New Territories Politics.
Before 2020, he was the Programme Coordinator of the Associate Degree of Communication, Public Relations and Journalism, HPSHCC, and was also the Programme Manager of five Social Sciences Bachelor Degree Programmes at the University of Hull and Edinburgh Napier. Over the past decade, he has been teaching different modules of politics, sociology, social welfare, criminology, cultural studies and philosophy. His publication includes Just War and the Confucian Classics: An Analysis of Gongyangzhuan has also written extensively for CESRAN since 2008.
---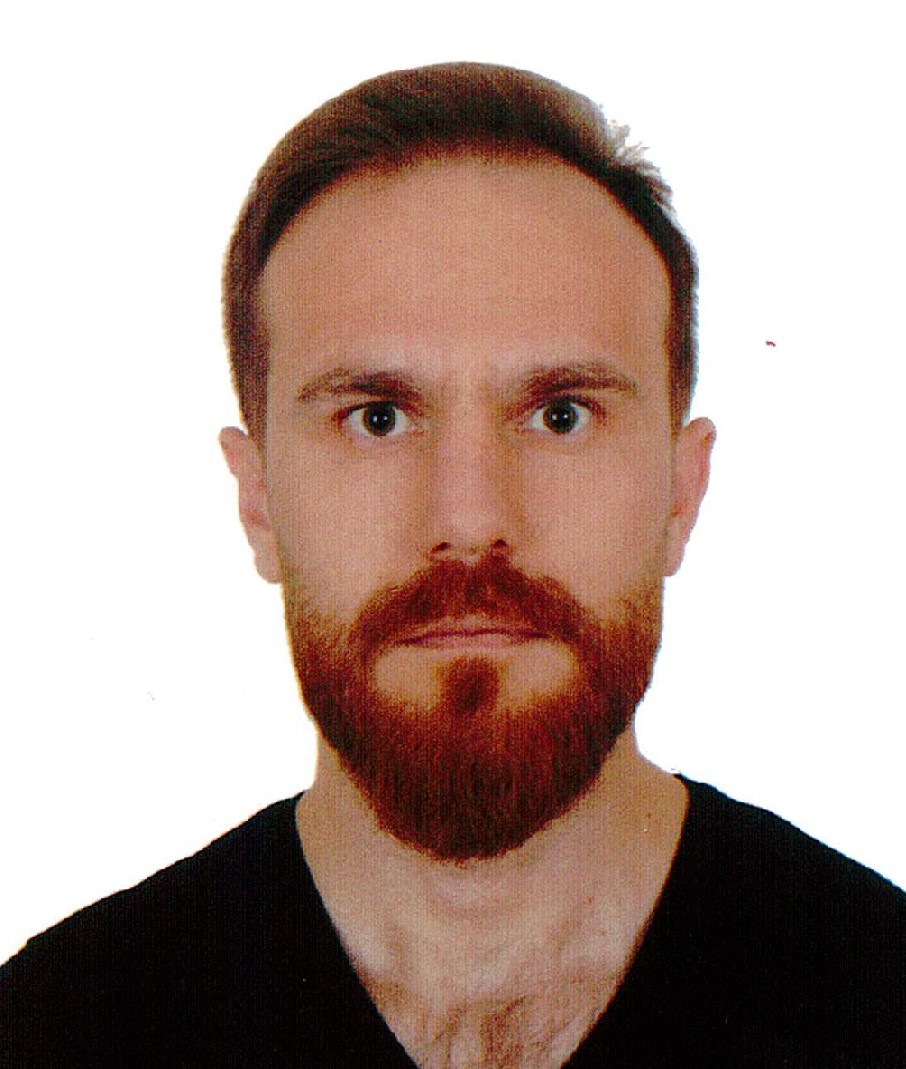 Emrah Atar, Associate Fellow
Emrah Atar holds his PhD in Development Policy and Management at Global Development Institute at The University of Manchester, which focuses on the impact of the refugee crisis on public service delivery in hosting countries such as Turkey. Emrah worked as a senior tutor at Manchester University and is currently working as a lecturer at Recep Tayyip Erdogan University. His focus topics and research interests further escalate his prospects on politics, governance, migration, policy development and human resource management, urbanization policies. Emrah is an Assistant Executive Editor of the Political Reflection Magazine and Commissioning Editor of the E-International Relations.
Email: emrah.atar [@] cesran.org
---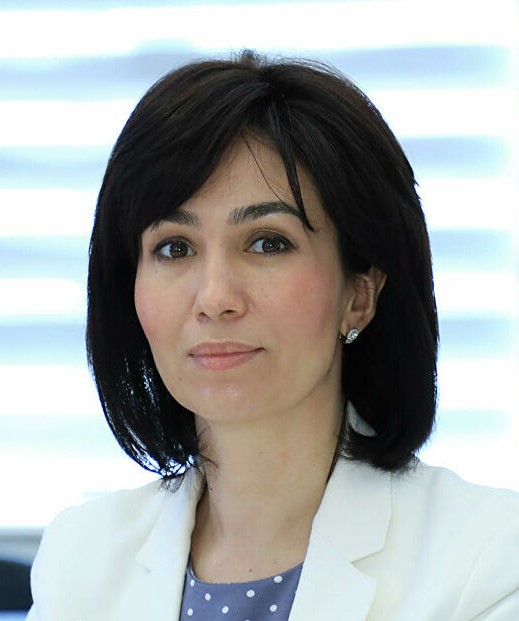 Gulnoza Ismailova, Associate Fellow
Gulnoza Ismailova is Vice-Rector for Science and Innovation of the University of the World Economy and Diplomacy in Uzbekistan. She is the project head of the Tashkent Jean Monnet Centre of Excellence for European Studies. Professor Ismailova was also elected as a member of the Central Election Commission of the Republic of Uzbekistan on August 24, 2019. Dr Gulnoza Ismailova was one of the winners of the European International Women's Leadership Awards 2021.
---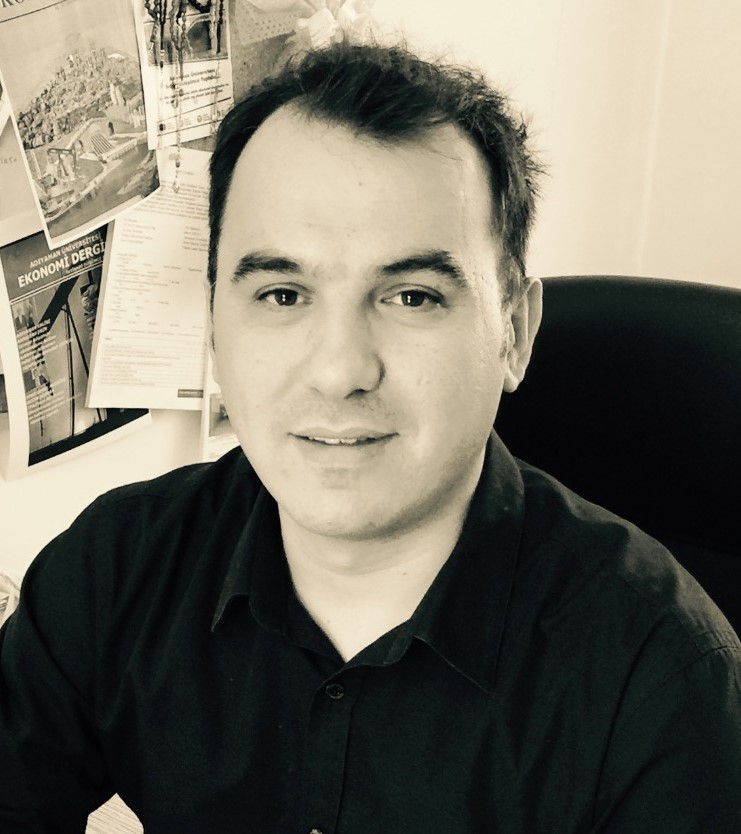 Hakan Uslu, Associate Fellow
Hakan Uslu received his PhD degree at Applied Economics program of Auburn University, USA. He obtained a master degree from the Department of Economics at Auburn University, USA.  He has been an assistant professor of economics at Adiyaman University, Turkey since 2017. His research mainly involves the application of econometric methods to economic and political phenomena. He has written about topics on political economics, environmental economics, and financial economics. He teaches microeconomics and mathematical economics. He is also working as area editor of the Political Reflection Magazine in Economics.
Email: hakan.uslu [@] cesran.org
---
Marco Marsili, Associate Fellow
Graduated in Political Science and International Relations and in Institutional communication, both cum laude, Dr Marsili holds a PhD in History, Security Studies and Defence, and two advanced post-graduate diploma degrees: History, Security Studies and Defence; Political Science and International Relations: Security and Defense. He holds research positions in major civil and military institutions in Portugal, where he carries on his research in the broad area of international relations, security and defence, with a specific focus on international law, international humanitarian law, fundamental human rights, terrorism, counter-terrorism, hybrid warfare and unconventional conflicts. Dr Marsili has a NATO and EU security clearance, and he was recently engaged as a cyber defence and cyber security expert in two studies commissioned by the European Defence Agency and in a cyber defence platform for real-time threat hunting, incident response and information sharing financed by the European Commission within the first European Defence Industrial Development Programme. He is also the principal investigator of an international project supported by the Fund for Bilateral Relations/EEA Grants. He is the recipient of international grants, fellowships, prizes and awards, among which stands up the Seal of Excellence of the European Commission in 2021. Dr Marsili is a reviewer and article editor for international scientific publishers and journals. He participates and attends many international conferences and workshops; he chairs panels and is also a member of scientific and organizing committees. Dr Marsili held also corporate positions and served as a public official and election observer for the OSCE/ODIHR. He is an outstanding member of the International Society of Military Sciences (ISMS), of the International Political Science Association (IPSA), of the affiliated Portuguese Political Science Association (APCP), of the European Consortium for Political Research (ECPR), and of the European Sociological Association (ESA). info[at]marcomarsili.it – @MarcoMarsili1
---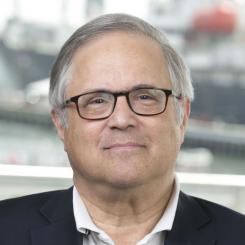 Mark Meirowitz, Associate Fellow
Dr Mark Meirowitz is a Professor of Humanities at SUNY Maritime College in New York. He is an expert in Turkish Foreign Policy and U.S.-Turkish relations. Dr. Meirowitz has lectured and written extensively on these (and related) subjects. He frequently appears in the U.S. and Turkish media to analyze these issues, as well as other issues related to American Foreign Policy and International Relations. Dr Meirowitz has been a panellist and moderator at numerous academic conferences and panels, including IEPAS 2021, where he presented a keynote speech on "American Foreign Policy: Turkish-American Relations After Afghanistan", the Turkey Focus Group of the National Defense University/Institute of National Security Studies, at the annual conferences of the Transatlantic Studies Association and at many other venues. He organized the international conference at SUNY Maritime College to commemorate the 100th anniversary of the Gallipoli/Canakkale Campaign. Previously, he completed the SUNY Levin Fellowship during which he taught English conversation to Turkish Faculty while in residence at Istanbul Technical University. Dr Meirowltz teaches a wide variety of courses at SUNY Maritime College, including American Foreign Policy, American History and Constitutional Law. He is also a lawyer.
---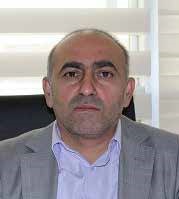 Murat Cemrek, Associate Fellow
Murat ÇEMREK, Prof. Dr., Instructor and Chair in the Department of International Relations at Necmettin Erbakan University, Konya, Turkey. He graduated from the Department of Political Science and Public Administration at Middle East Technical University (1996) and completed his MA (1997, Thesis; "Özal's Politics with Special Reference to Religion") and PhD (2003, Thesis; "Formation and Representation of Interests in Turkish Political Economy: The Case of MÜSİAD [Independent Industrialists' and Businessmen's Association]") respectively. Çemrek had his post-doc research "Turkey-EU Relations: The Question of Human Rights in the Collegium Budapest: Institute for Advanced Studies, Hungary (2004). He taught in several universities: Necmettin Erbakan, Selcuk (Konya, Turkey), Police Academy (Ankara, Turkey) Ataturk Alatoo (Bishkek, Kyrgyzstan) Al Farabi (Almaty, Kazakhstan) and gave several seminars in numerous universities: Karamanoglu Mehmet Bey (Karaman, Turkey), International Hoca Ahmet Yesevi Turkish-Kazakh University (Turkistan, Kazakhstan), Oslo University (Norway), University of Szczecin (Poland), Central European University (Budapest, Hungary), Oradea University (Romania). He is a member of various international academic organizations and journals as well as organization committee member and attendant to varied conferences, summer schools and workshops in thirty countries. Çemrek also worked at different administrative layers as Vice-Chair, Chair and Department Erasmus Coordinator in the Department of International Relations at Selcuk University from 2004 September to 2012 September as well as the Founding Director of the Eurasian Research Institute in Almaty (International Hoca Ahmet Yesevi Turkish-Kazakh University) from 2012 September to June 2014. He has also been the Erasmus+ Coordinator and the Director of Erol Güngör Turkic Diaspora Research Center at Necmettin Erbakan University from 2014 July and November respectively till February 2018. He has also been the academic representative for Turkish Scholarships interviews in Iran, Georgia, Russia, Kazakhstan, Kyrgyzstan, Tajikistan, Palestine and Mongolia during 2012-2019. His research interests include globalization, Turkish Foreign Policy, Middle East, Central Asia as well as Islam and politics.
---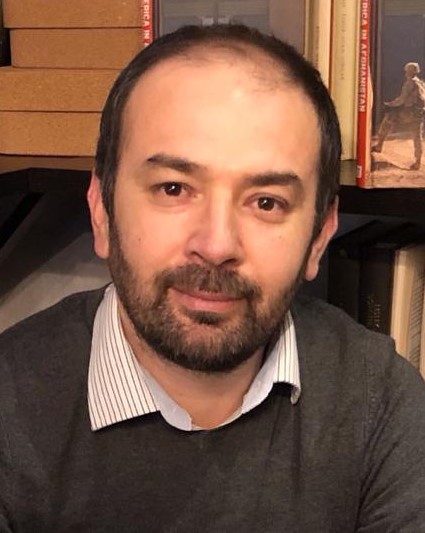 Sharifullah Dorani, Associate Fellow
Sharifullah Dorani completed his PhD on the US anti-terrorism war in Afghanistan and the 'Greater Middle East' at Durham University. His Master's degrees and the undergraduate degree are from UCL and the University of Northampton in Law, International Human Rights, and Creative Writing. He is the author of 'America in Afghanistan: Foreign Policy and Decision Making from Bush to Obama to Trump', I.B. Tauris/Bloomsbury, 2019. His first novel – provisionally entitled Little Moscow of Kabul – is due to be published in late-2020. He left Afghanistan after the Taliban takeover in 1996, returning frequently to carry out research. He lectures frequently on the history of US policy in the region and speaks fluently numerous regional languages, including Pashto, Dari/Farsi, Hindi, Urdu, Russian and English. Currently, he is South Asia and the Middle Eastern Editor at CESRAN International. He may be reached at sha[email protected] and follow him on Twitter @DrSDorani
---
Researchers
---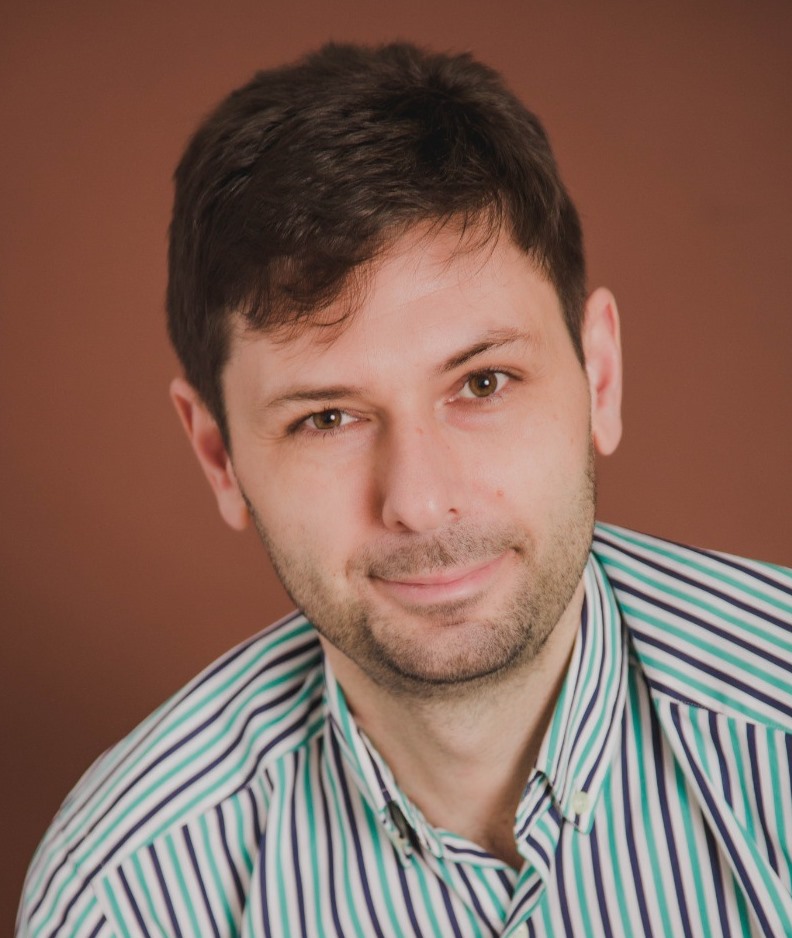 Adrian Pogacian, Research Fellow
Adrian Pogacian, PhD in History. He holds a MA degree in Politics and Economics in Eurasia from the MGIMO Institute and has successfully completed a NATO course at NATO School in Oberammergau, Germany. He is interested in Great Powers Rivalry/Hegemony, Russian Foreign Policy and Fear in International Politics, being a defender of Realism in International Relations. He launched ReThinking Europe, a regional non-profit, non-partisan and politically independent think tank based in Tîrgu-Mureş, Romania. ReThinking Europe's work focuses on the following topics: European Politics and Health Security.
---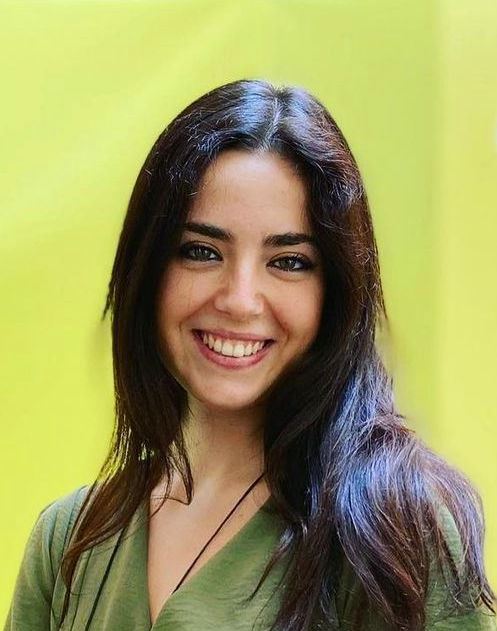 Desiree di Marco, Research Fellow
She graduated in Political Science and International Relations from LUISS Guido Carli in Rome and obtained a First Level Master in "Middle Eastern Studies" from ASERI (High School of Economics and International Relations, Milan). She's achieved a diploma in Advanced International Affairs from the Diplomatic Academy in Vienna and is currently pursuing a Master's Degree in International Relations. She completed two internships both at the OSCE and the United Nations in Vienna working at the Embassy of Malta and at the Permanent Mission and Embassy of the Islamic Republic of Afghanistan.
---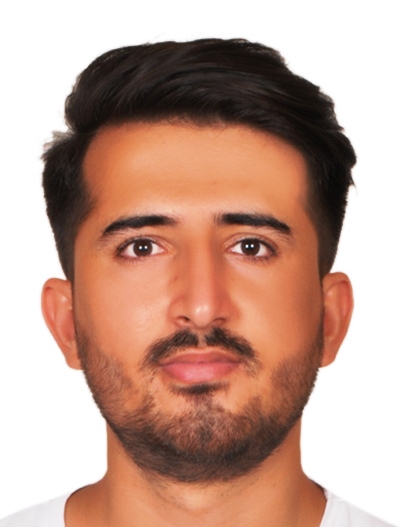 Ruhullah Afshar, Research Fellow
He is Assistant Editor of the Political Reflection Magazine and Research Fellow at CESRAN International. He is an MA student in the Department of International Relations at Karadeniz Technical University and obtained his BA degree from Karadeniz Technical University.  Currently, he is based in Poland.
Email: ruhullah.afshar [@] cesran.org
---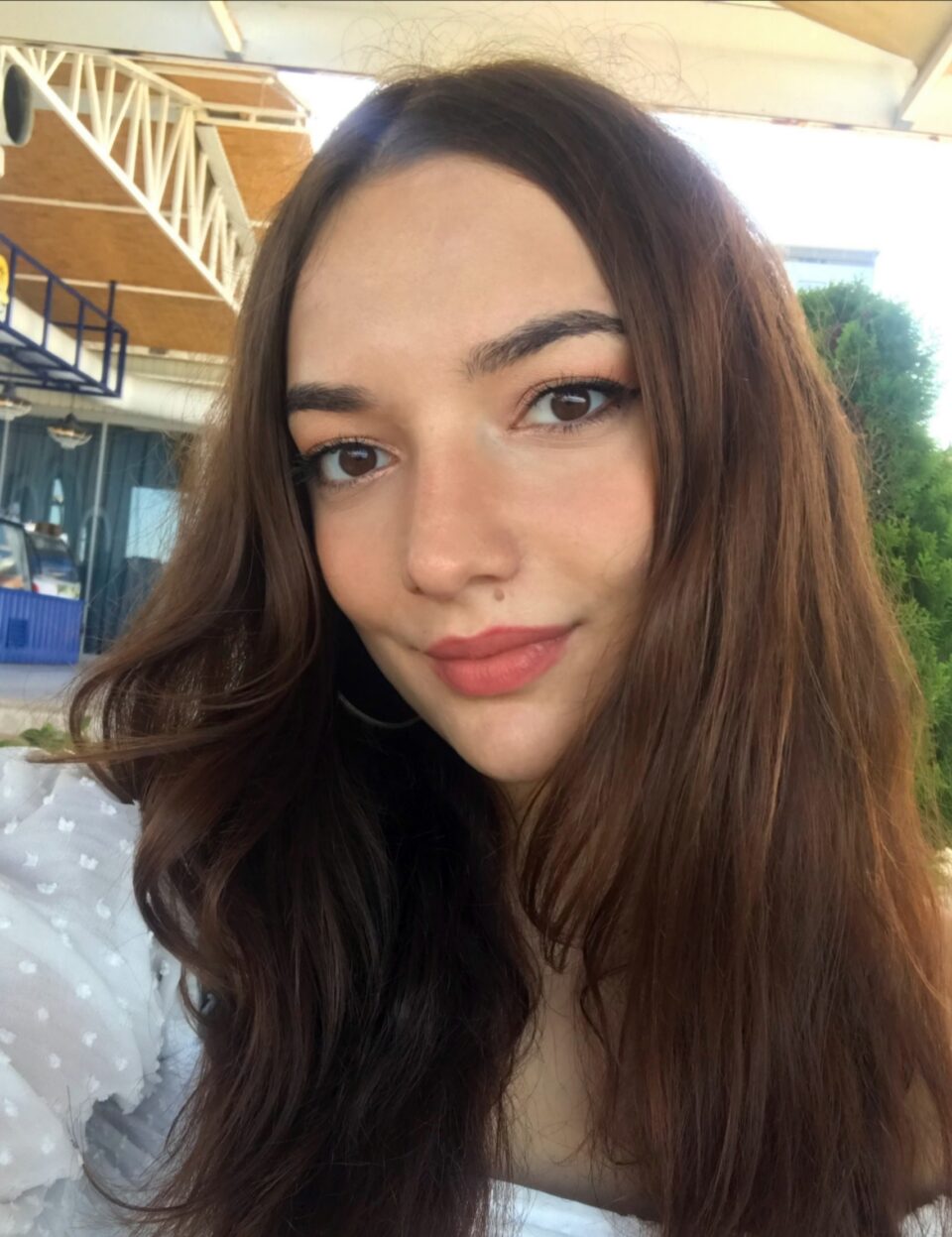 Rukiye Patan, Research Fellow
She is currently a Research Fellow at CESRAN International. She is an MA student in the Department of International Relations at Karadeniz Technical University in Turkey.  Her research interests are Rising Powers, Eurasianism, Russian Foreign Policy and War Studies.
Email: rukiye.patan [@] cesran.org
---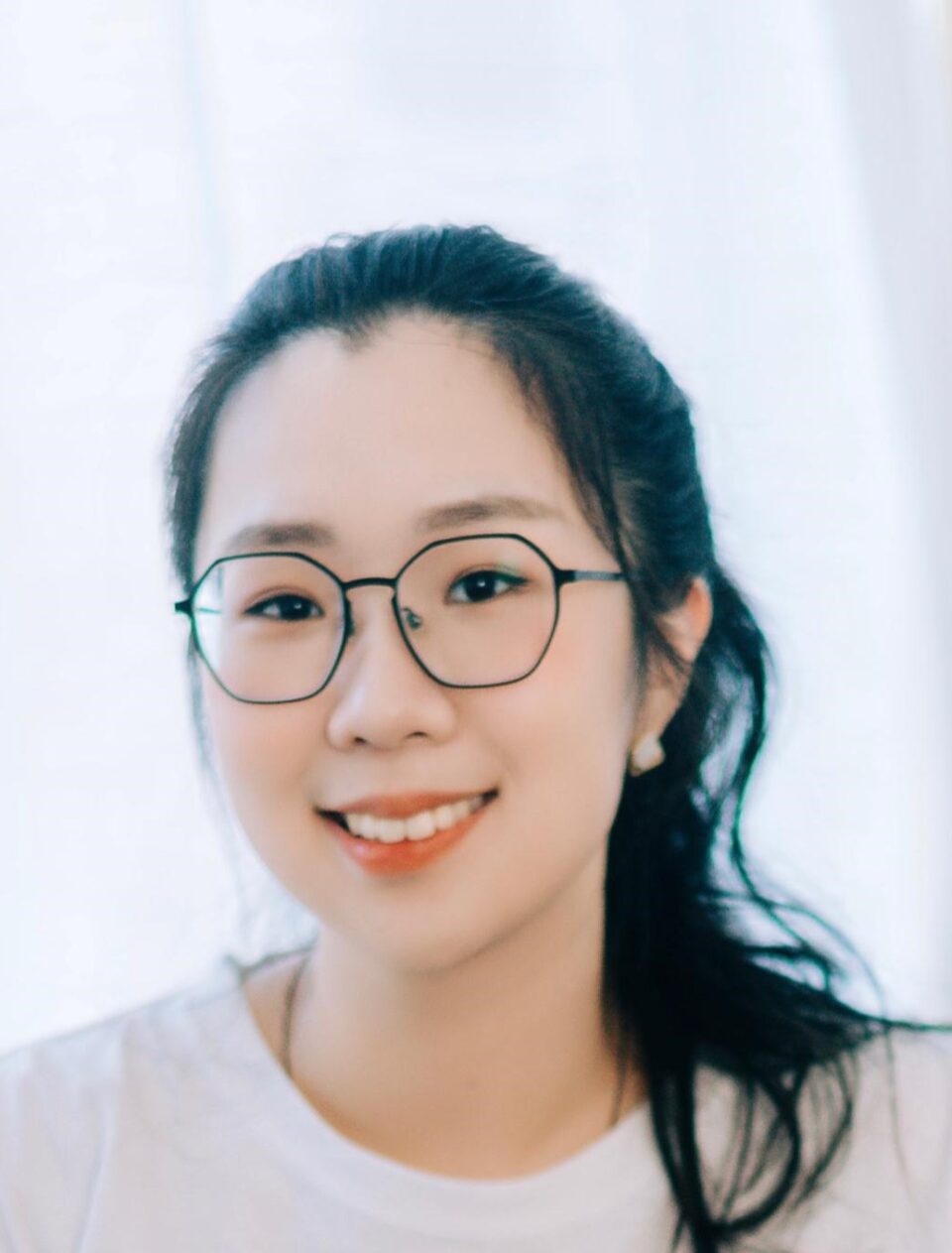 Sitong Lin, Research Fellow
She is one of the blog editors of CESRAN international. She graduated from International Development Studies at the University of Toronto. Currently, she is an MA student of International Relations at the London School of Economics and Political Science. Her research interests are South-South Cooperation, the China-Africa relationship, and critical development studies.
---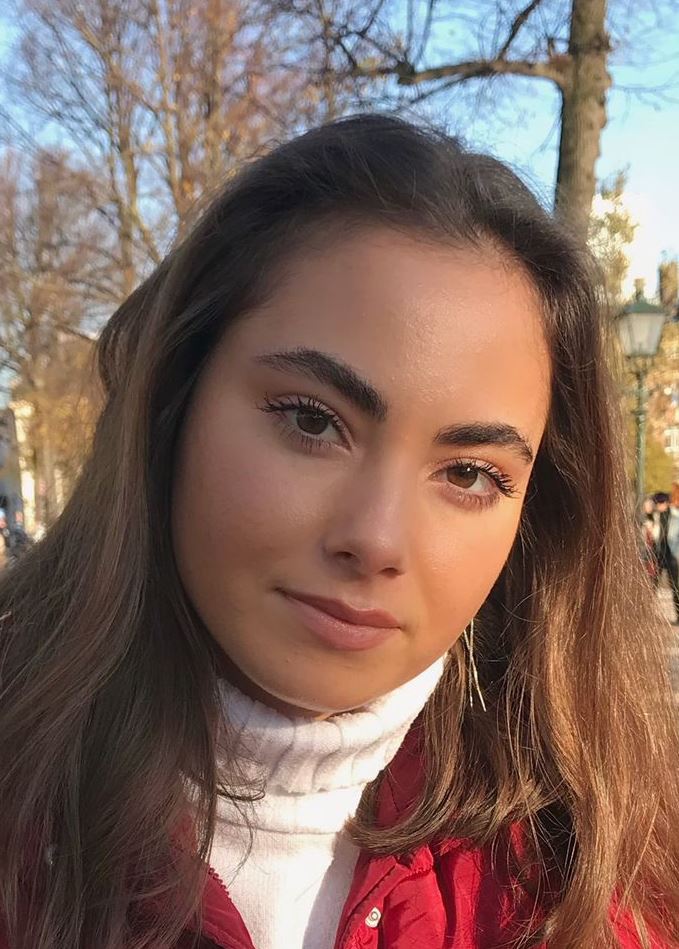 Tugche Veys, Research Fellow
She is one of the blog editors of CESRAN international. She studied international relations and organizations at Leiden University, and She is currently doing MA in Intelligence and National Security. She is interested in military politics focused on the global south, civil-military relations, and military technologies.