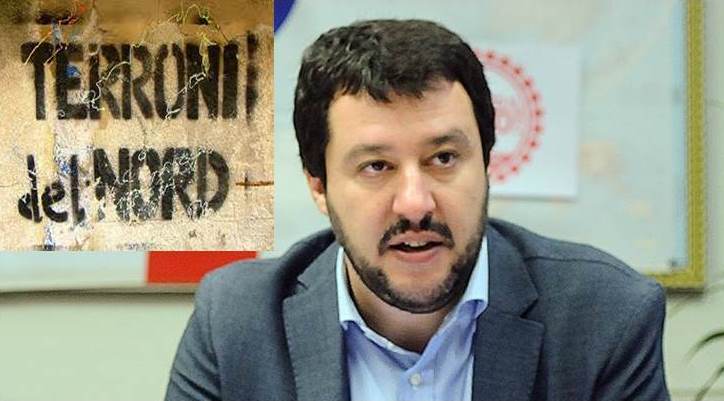 Italy's far-right Northern League has received considerable attention due to its recent surge in popularity. In the wake of the January 7th Charlie Hebdo attacks in Paris the Northern League, a historically xenophobic party, was able to capitalize off European fears of Islamic extremism. According to the Wall Street Journal, a recent poll found 13% of Italian respondents supporting the party. However, this increase in support predates the terrorist attacks that heightened fears of Islamic extremism across Europe. In November The Economist reported the Northern League received 19% of the vote in the regional election of Emilia-Romagna, beating out Forza Italia, the party that has historically dominated the Italian right. What is surprising about these results is that Emilia-Romagna has never shown strong support for the Northern League before; in the 2013 general election they won less than 3% of the vote in the region. The League's sudden improvement in Emilia-Romagna highlights its trajectory in a broader sense. In the 2013 general election the Northern League received a dismal 4.08%, but rebounded in the 2014 European Parliament elections receiving 6.15%.
So what has changed between 2013 and today that has taken the Northern League from a party endangered by dwindling support to a political force to be reckoned with? Perhaps the greatest change is its new leader Matteo Salvini, who wrestled power away from the party's founder Umberto Bossi. Since 1985 Bossi had kept tight control over the party, up until his resignation in April 2012 amidst a scandal regarding improper use of party funds. In December 2013 Bossi tried to reassert his control over the party by running for the top position of Federal Secretary. However, he was defeated by Salvini. One can expect that in a party that had been dominated by one leader for 27 years by one man a change in leadership is likely to bring drastic change to the party as a whole. It has been just over a year since Salvini took control of the party, and the party looks much different than it did in 2013 in more ways than just its electoral performance.
Since Salvini has taken control of the party he has given the party a more international focus, placing the Northern League in the context of broader European affairs, in contrast to Bossi's more domestic focus. Almost immediately after Salvini's ascension to party leader he began meeting with Marine Le Pen, leader of France's far-right National Front, to organize a political alliance of Euroskeptic parties. This alliance materialized into the European Alliance for Freedom (EAF), which in May 2014 rode a wave of political turmoil across the EU to take 6.39% of the vote in the elections for European Parliament.
As party leader, Salvini has been engaged in politics and movements abroad, making visits abroad and showing support for separatist movements. His September 2014 trip to North Korea was a source of much controversy, as he showed praise in many respects for the country and referred to its political system as "another model which I do not demonize" according to The Guardian. The Italian newspaper La Repubblica reported that Salvini made two visits to Russia in 2014 in a span of less than two months, rebuking EU sanctions. In addition to his state visits Salvini has also voiced support for the separatist movements in Scotland and Catalonia, as well as Crimea's irredentism back to Russia.
The Northern League's new strategy of forging alliances abroad is in stark contrast to Bossi's domestic approach. Under Bossi's leadership the League's most powerful ally was former Prime Minister Silvio Berlusconi. The primary concerns of the Northern League while it was in government with Berlusconi's party, Forza Italia, were making federal reforms and curbing immigration.
If Matteo Salvini's first year as party secretary is any indication of what the future holds for the Northern League, then the party is likely to undergo a process of rapid change. According to the Financial Times, Salvini has hinted that he intends to extend his support base to the center and south of Italy. This would be an extremely radical change for the party because as its name suggests the Northern League is a party that was founded to advance the interest of northern Italy. Whether or not this will materialize into action can only be ascertained in more time. What is evident now is that Salvini has already drastically changed his party by becoming more internationally engaging. This likely will mean that Salvini will not remain a controversial political figure solely in Italy, but in European politics in general.