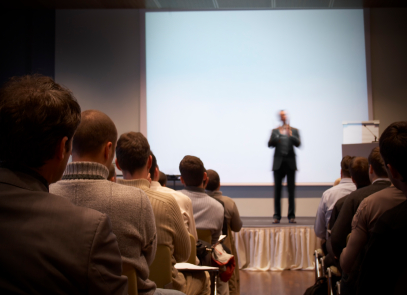 Location:
 Turkey – Istanbul
Date: 27-28 October 2011
Deadline: April 29, 2011
Open to: MA and PhD students and other interested participants
The Centre for Peace and Reconciliation Studies (CPRS) at Coventry University is home to an innovative research group, CPRS Turkey, that seeks to explore a wide range of conflict and peace related matters with a specific reference to Turkey. One of CPRS Turkey's primary objectives is to organise an annual conference series on "Human Security" in Turkey.
The purpose of the conference series is to explore the concept and approaches to Human Security with its new challenges and perspectives in the context of Turkey. Human security is a people-centred approach to global security which recognises that lasting peace and social justice cannot be achieved unless people are protected from threats to their rights and basic needs. Among the main human security threats are: violence and abuse of human rights; corruption and bad governance; disasters and climate change; and poverty and poor access to basic services.
Therefore, the conference series will provide a forum to explore how the subject of human security is perceived in Turkey at academic, policy and practical levels in terms of difficulties faced and responses designed and undertaken. At these international conferences, Turkey's human security challenges will be investigated in comparison to international experiences to create and accomplish a wide, active and innovative network of individuals and institutions working on peace and security related issues in Turkey and abroad.
Assist. Prof. Dr. Fusun Ozerdem 
Conference General Coordinator
Centre for Peace and Reconciliation Studies
The Enterprise Centre, ECG.2
Coventry University Technology Park
Puma Way
Coventry, UK
CV1 2TT
We are delighted to announce that Dr. Akin Unver's PhD dissertation titled 'Defining Turkey's Kurdish Question: Discourse in the US Congress, EU Parliament and the Turkish Grand National Assembly, 1990-99' has won the Middle East Studies Association's (MESA) Malcolm H. Kerr Award in 'Best PhD Dissertation in Social Sciences'. He received the award on November 20th, 2010 at the MESA Presidential Award Ceremony held in San Diego. The MESA Dissertation Awards were established in 1982 to recognize exceptional achievement in research and writing for/of dissertations in Middle East studies. In 1984 the award was named for Malcolm H. Kerr to honor his significant contributions to Middle East studies. Awards are given in two categories: Social Sciences and Humanities and only one dissertation is picked every year. http://www.akinunver.com/scholar/?p=213
Paula Sandrin (Europe Review Editor of Political Reflection Magazine) gave a speech titled Turkey's Competing Security Cultures And Their Impact On Foreign Policy, in Faculty of History and Social Sciences at Royal Holloway on May 5, 2010.