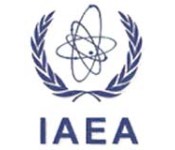 The future of nuclear power and the role of nuclear technological development is the theme of a conference which opened yesterday at the IAEA´s headquarters in Vienna.
As the world moves into the 21st Century and faces new challenges, such as the growth in world energy demand or the threat of global climate change, nuclear energy is seen as one of the sources that could substantially and sustainably contribute to powering the world.
"The problem over coming decades is the need to secure environmentally-benign energy. This cannot be done without nuclear," said Adrian Collings, Director of Policy Development at the World Nuclear Association (WNA), in his opening remarks.

 
Yet, both challenges and opportunities lie ahead for nuclear power.
"Like the poles of a magnet, they do not exist separately," said Yury Sokolov, IAEA Deputy Director General for Nuclear Energy.
"What some perceive as an opportunity may be a challenge for others, and a challenge today will probably become an opportunity tomorrow. All these complexities are fully applicable to the nuclear industry and its future," he said.
The four-day event is focusing on the role of Water Cooled Reactors in the 21st century nuclear sector.
"Water Cooled Reactors will play an important role in the future and through this conference we will be able to contribute to the worldwide exchange of lessons learned from our operational and regulatory experiences in ensuring the success of future nuclear power development around the world," said Sokolov.
As a cornerstone of the nuclear industry in the 20th Century, Water Cooled Reactors comprise the majority of the existing nuclear power reactor fleet.
The International Conference on Opportunities and Challenges for Water Cooled Reactors in the 21st Century Century is being held in Vienna, from 27-30 October 2009. More than 260 participants from 54 Member States and four international organizations are taking part in the event.