Kurt Achin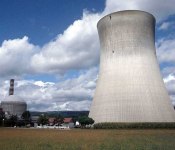 North Korea says it has manufactured more material useable in nuclear weapons.  The announcement is widely seen as a tactic to pressure the United States into bilateral talks, and comes a little more than a week before President Obama arrives in Asia.
Pyongyang's official Korean Central News Agency announced Tuesday the country has completed reprocessing 8,000 spent nuclear fuel rods, and has made substantial progress in turning plutonium into fuel for nuclear bombs.

The announcement comes a week before President Barack Obama is scheduled to visit Northeast Asia.  North Korea experts view Pyongyang's latest rhetoric as a means of pressuring his administration into scheduling one-on-one talks with the North.

The Obama administration has said it is willing to hold talks with North Korea, but only if they linked to the six-nation nuclear negotiations.


South Korea is expected to seek President Obama's support for what President Lee Myung-bak, calls a "grand bargain" with the North to resolve the nuclear issue in one sweeping set of negotiations.
South Korean Foreign Minister Yu Myung-hwan recently said South Korea also will work closely with the U.S. to uphold international sanctions against the North.

Yu says South Korea and related nations have learned from North Korea's broken promises in the past, and its latest nuclear activities, that soft measures alone will not change the North's attitude.
North Korea says the fuel reprocessing was completed in August at its Yongbyon nuclear facility.  North Korea disabled that facility last year as part of a six-nation agreement to end its nuclear weapons.  However, Pyongyang warned earlier this year it would resume reprocessing the reactor's spent fuel.  The North also conducted its second nuclear weapons test in May.

Pyongyang says it decided to reprocess the fuel after the United Nations Security Council imposed sanctions because of the nuclear test. 

For six years, the United States, South Korea, China, Japan and Russia have tried to persuade North Korea to abandon its nuclear weapons programs in return for diplomatic and economic benefits. Pyongyang has stalled on complying with its promises to do so, a tactic some regional experts say is meant to extract greater benefits, and some say is a sign North Korea does not intend to ever give up its nuclear bombs.