Lisa Schlein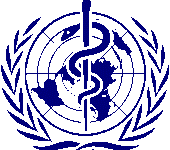 The World Health Organization and United Nations Children's Fund say better nutrition and access to immunization can save millions of children from dying of pneumonia. The two agencies are launching a new action plan to tackle this killer disease. 
The release of this new strategy coincides with the first international World Pneumonia Day. Pneumonia is the world's leading cause of death among children. It kills nearly two million children under age five every year. 

U.N. agencies say pneumonia is responsible for one in four child deaths, more than HIV/AIDS, malaria and measles combined. Every 15 seconds a child dies of pneumonia. More than 98 percent of these deaths occur in 68 developing countries.

The World Health Organization and the UN Children's Fund say they know how to prevent these deaths. The tools are available. They just have to be implemented. 

The two agencies are proposing a three-pronged Global Action Plan. This involves strategies for protecting, preventing and treating children who become ill with pneumonia. 


In the area of protection, UNICEF Senior Health Advisor, Anne Golaz, says the promotion of adequate nutrition, particularly breast feeding, is key to improving the child's natural defenses.
"Under nourished children and those not exclusively breast-fed for the first six months of life are at high risk of developing pneumonia and other disease as well," she said. "Breastfeeding supports the infant's immune system. So, intervention of promoting exclusive breastfeeding for the first six months of life-no solid food, no other liquid could result in up to 23 percent reduction in pneumonia. Just this intervention."  

Shamim Qazi is a pneumonia expert at the WHO Department of Child and Adolescent Health and Development. In the realm of prevention, he says vaccination is the most important intervention against diseases that cause pneumonia, such as whooping cough and measles.

"After that, if the child does get pneumonia, we know we can treat these children with very inexpensive antibiotics and methodologies  wherever it is needed at community level, at health facility level, at hospital level depending upon the severity of the disease," said Qazi. "At present these are not really implemented in that manner in many countries." 

Dr. Qazi says the Global Action Plan aims to expand coverage to 90 percent of all relevant vaccines.
The UN health agencies say it could cost about $39 billion over the next six years to scale up the recommended measures in the 68 high-risk developing countries.

The agencies say though this may sound like a lot, it really is not, considering that $39 billion will cut child pneumonia deaths by 65 percent by the year 2015. 
02 November 2009