Prof. Scott Lucas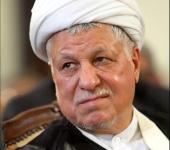 The immediate significance of Mehdi Karroubi's letter, as it passed from Karroubi to Secretary of Parliament Ali Larijani and then, via Hashemi Rafsanjani, to the head of Iran's judiciary was that it kept the detainee issue at the top of the political agenda. But, of course, what lies behind that issue is the extent of the challenge to the Iranian system. And there uncertainty arises.
Foremost among these are the plans of Hashemi Rafsanjani, who was supposed to be leading Friday prayers today. I find it extremely difficult to read the former President, whose political moves can be very intricate. As a "messenger" passing the Karroubi letter to judiciary head Ayatollah Shahroudi — with its conclusion that Rafsanjani had now been "contained" in this crisis — was off the mark.
EA colleagues have raised two very different possibilities. The first is that Rafsanjani is having to show great caution because the regime is increasing its pressure on him. Here, the assertion that the former President would have been arrested if he had led Friday prayers is an unhelpful exaggeration. Instead, the hints are that the Government will investigate charges of corruption, beginning with members of Rafsanjani's family. This hint has been around before and after the election, and it resurfaces at times — such as this week — when the regime is feeling pressure.
That, however, points to a second explanation. Rafsanjani who is maintaining his challenge to the system but in more subtle ways. His passing of the Karroubi letter to Shahroudi be seen as a powerful signal that the former President was slapping down the head of the judiciary for the regime's inaction and letting him know that something would now be done. Shahroudi accepted that signal and responded that there would be an investigation of the detainee issue, beginning with examination of Karroubi's allegations.

Shahroudi, however, leaves office tomorrow, to be replaced by Mohammad Sadegh Larijani. Larijani is known as a "hard-liner"; at the same time, he is disliked by President Ahmadinejad's supporters, to the extent that they have tried to block his appointment this week by spreading the story that he told the Supreme Leader of widespread "cheating" in the election.
So another uncertainty can be added: how seriously will the judiciary pursue the Karroubi letter? The same question, when put to the Parliament, got the inconclusive reply of another Larijani, Speaker of the Parliament Ali, that he needed to see  more evidence. If the judiciary follows suit, then the next moves in this lengthening chess match are up to Karroubi and Rafsanjani.