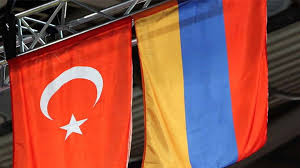 The international media has shown renewed interest in the revitalization of Turkish-Armenian relations, which has spawned a number of conferences and meetings. It comes as no surprise that during the Annual Conference on US-Turkey relations on 31 October, U.S Secretary of State Hillary Clinton stated that progress in Armenian-Turkish relations would be a positive step [if] the Turkish government ratifies the Armenian-Turkish protocol. Clinton's remark that "normalization takes bold choices and strong political will, not only on the part of Turkey, but on the part of all of the countries" indirectly underscored Azerbaijan's role in this process.
Two Years after the Protocols
The Turkish-Armenian rapprochement, which officially began in September 2008 with what became known as "football diplomacy", concluded in October 2009 in Zurich with two protocols, one on the establishment of diplomatic relations, the other on the development of bilateral relations. This socalled "football diplomacy" has generated serious concerns in Azerbaijan, particularly with regard to how the improvement in Turkish-Armenian relations will affect the resolution of the Nagorno- Karabakh conflict. It is well known that the main reason for the closure of the Turkish-Armenian border was the Armenian occupation of Kelbajar, one of seven adjacent districts of Azerbaijan's Nagorno- Karabakh region, in 1993. On April 22 2010, Armenian president Serzh Sargsyan issued a decree whereby the ratification procedure of the Armenia- Turkey protocols on normalization of relations between the two countries is "suspended". Accordingly, on April 26, the bill on ratification of these protocols was withdrawn from the agenda of the National Assembly. After that, the trajectory of developments changed, while Armenia signed an agreement prolonging the lease for Russian military bases in Armenia, which strengthened Russia's position in Armenia. The corollary of this development was the strengthening of strategic relations between Turkey and Azerbaijan; the two countries agreed upon a strategic partnership in September 2010. One of the controversial issues right now, believe many in Azerbaijan, is that the protocols are strongly connected to the resolution of Nagorno-Karabakh conflict. Armenia has offi-cially denied this, but experts there accept this notion. Last year, the international community awaited tangible results from the OSCE Astana Summit, but Armenian experts acknowledged that the revival of the normalization process was strongly dependent on the outcome of further steps in the resolution of NK conflict.[2]
In fact, after two years, it is not so difficult to assess the miscalculations and failed assumptions that have occurred following the Zurich protocols.
Bullish forecasts, Miscalculations & Mistakes
Despite the hopeful forecasts by some analysts in the wake of the 2009 Turkish-Armenian protocols, an assessment two years on reveals the miscalcu-lations and false assumptions that were made:
…
…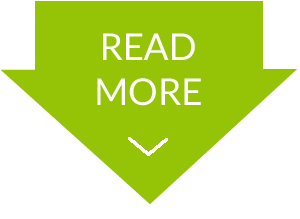 ---
Published in Political Reflection Magazine Vol. 2 No. 4
---