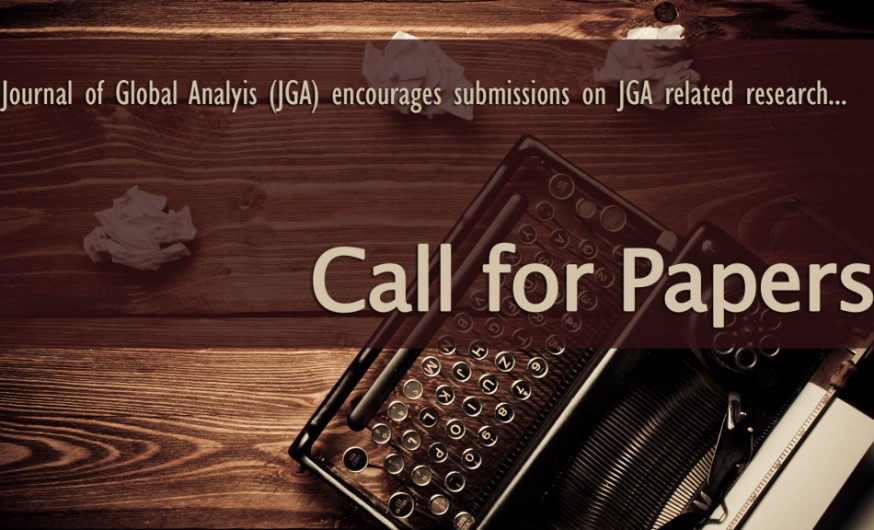 ---
Journal of Global Analysis endeavours to become the foremost international forum for academics, researchers and policy makers to share their knowledge and experience in the discipline of international relations and its subfields: international security, international political economy, international organisations, foreign policy analysis, political history, etc.
Journal of Global Analysis is an open-access, double-blind peer-reviewed journal. The journal is published at its own website http://www.journalofglobalanalysis.com Journal of Global Analysis welcomes submissions of articles from related persons involved in the scope of the journal as well as summary reports of conferences and lecture series held in social sciences.
Prospective authors should submit 4.000-9.000 words articles for consideration in Microsoft Word-compatible format. For more complete descriptions and submission instructions, please access the Author Guidelines and Style Guidelines pages at the website http://www.journalofglobalanalysis.com Contributors are urged to read the author guidelines and style guidelines carefully before submitting articles. Articles submissions should be sent in electronic format to:
Ozgur TUFEKCI, Ph.D.
Editor-in-Chief
oztufekci [@] cesran [dot] org
---