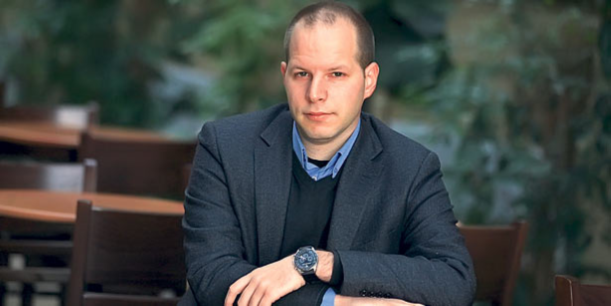 ---
Considering Turkey's 2023 vision and energy policy objectives, what are the potential challenges that Turkey faces?  Do you think that Turkey is pursuing a sustainable energy policy?
As a country with growing imported energy demand, which is around 70-75% at the moment, Turkey aims to reach sustainable energy future by increasing the share of local resources such as renewables (wind, solar, etc..), hydro, coal and nuclear in its energy consumption mix.  However, there are several challenges/controversies on the way of Turkey to reach its energy objectives. First of all, beyond utilizing its renewable energy potential, Turkey should come up with a master plan to become one of the leaders in sustainable energy technologies. Otherwise, Turkey will continue to rely on imported energy technologies (i.e. solar panels, wind turbines, etc.) to utilize its local resources with minor positive effects on its economy. Second, in terms of energy source diversification and decreasing the share of imported natural gas to generate electricity (around 45-50%), Turkey's decision to go nuclear looks rational. As interrelated with my first point, nevertheless, it would be Russian third generation nuclear technology (not the safer and more efficient than forthcoming fourth generation) and enriched uranium to fuel the Akkuyu nuclear plants. However, application of the third generation nuclear technology in Turkey has raised concerns over its safety standards, nuclear waste disposal and its potential environmental impacts in the event of explosion. Third, there are lots of question marks on environmental sustainability of Turkey's energy objectives. As stated in variety of EU's Progress reports, there are controversies on Environmental Impact Assessment Reports (EIA) pertaining micro-hydro power plants (particularly the ones in eastern Black Sea region) and Akkuyu nuclear power plant constructions.  In a nutshell, I can say that instead of solely concentrating on construction of huge energy projects, Turkey should adopt measures, such as increasing awareness of energy usage and enhancing energy efficiency, to decrease energy demand. Plus, policy makers should support clean technologies improving energy efficiency. By doing so, we can have more environment friendly and sustainable energy policy.
Despite the controversies over nuclear energy production in Turkey, the construction of the first nuclear power plant in Akkuyu, Mersin was started last April. Could you please explain more about nuclear power plants? Is nuclear energy really a dangerous resource? From Turkey's perspective what would be the possible impacts of nuclear power plants that will be fully operationalised in the early 2020s, on Turkey's energy security?
Several nuclear power projects have been proposed since the 1970s so as to meet growing energy needs. However, no projects could start due to financial and political reasons until 2010 when Turkey and Russia signed an Intergovernmental Agreement (IGA) for the construction of nuclear power plants in Mersin/Akkuyu. Following this IGA, in 2013, Turkey signed another agreement with Japan for the establishment of Sinop nuclear power plant which will be carried out by Japanese Mitsubishi Heavy Industry and French Areva. Considering Turkey's growing economy and energy needs, Turkey, the decision to go for nuclear energy seems rational as it will decrease energy dependency on particular suppliers and strengthen state power (national security, economic power and energy security). Besides, when the reactors in Akkuyu and Sinop are fully operationalized, they will help Turkey to overcome dependency on natural gas and coal plants. In other words, I can say that opting for nuclear energy is very much in line with Turkey's energy objectives. On the other hand, there have been growing concerns over nuclear power plants as it is claimed that they are posing threats to environmental and human security. In the event of accidents and earthquakes, such as the Chernobyl and Fukushima accidents or any radioactive leakage from the reactors will threaten humans, the environment and agriculture.  Also, there is an unresolved and significant issue of nuclear waste. It is not clear that how nuclear waste will be managed. If necessary safety measures are carefully taken and the issue of nuclear waste disposal is solved, then the risk of accidents and leakage can be minimized.
…