Soner Cagaptay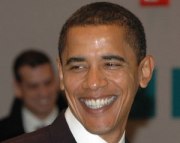 When US President Barack Obama visited Turkey in April, hopes were high that the US-Turkish relationship was finally getting the boost it needed. Ties between Washington and Ankara, wounded during the previous US administration, needed a presidential hug, and Obama certainly obliged.
By visiting Turkey on his first trip to Europe, which included stops in France, Germany and at a NATO summit, Obama signaled that he was ready to assign a major role to Turkey as a Western ally. Washington and Ankara were on the verge of once again becoming close friends, with the chance to cooperate on many pressing issues.
Alas, six months later, Turkey's relationship with Washington has gone awry. The US is now unsure it can rely on Turkey to face challenges like those in Iran. From Washington's standpoint, Turkey appears preoccupied with the Ergenekon court case, the name given to an alleged organization accused of planning a coup against the ruling Justice and Development Party (AKP) government.
While such allegations are an important matter, it's hard to know whether the Ergenekon case has merit, or if it has been invented to help the government suppress domestic opposition, as well as diminish criticism and create sympathy overseas. The case appears and disappears depending on the AKP's fortunes. Lately, the AKP has come under fire from the West for defending Iran's nukes, for instance suggesting that news of Iran's nuclear weapons program is "gossip." The party also faces criticism at home for mishandling the Kurdish issue.

In light of these criticisms, the Ergenekon case, which had gone missing for months, has made a serendipitous comeback, in the form of allegations from an unidentified military officer published in pro-government papers accusing the Turkish military's top brass of involvement in a coup plot against the AKP government.
Whatever the merits of the latest allegations, the Ergenekon case has grown so amorphous that it consumes all of Turkey's energy, leaving nothing for Obama's overtures. The case, which began as an effort to cauterize Turkey's underworld, has grown to encompass the arrest of liberal opponents of the AKP government, a development that is very confusing to Washington.
The US is not sure where Ergenekon is leading or how big it will get: The case has been going on since 2007 and, as a result, hundreds have been detained in over a dozen waves of arrests.
Legally, the case is becoming increasingly unfitting of a country in accession talks with the European Union. Some people arrested in relation to Ergenekon have waited 18 months in jail before being taken to a court or seeing an indictment.
Nor is it certain that all people targeted by Ergenekon are part of a conspiracy. In one of the recent rounds of arrests, the CEO of Dogan Yayin, a conglomerate whose media outlets have published corruption allegations against the AKP, was taken into custody. She was released after spending days in a cold jail cell without any charges pressed against her. Later on, it became clear that, although she was arrested in connection with the Ergenekon case, she was questioned solely on the business interests of Dogan Yayin. Soon after, the government slapped Dogan Yayin with a record $3.2 billion tax fine.
The case also seems to be targeting intellectual opponents of the government. In April, the police interrogated Turkan Saylan, a renowned physician and secular political activist. Saylan, an ailing septuagenarian undergoing chemotherapy, was interrogated for allegedly plotting a coup against the government — she passed away days after her interrogation.
These arrests, alongside fears of illegal wiretaps to build evidence for Ergenekon, have left Turkish liberals paralyzed, and the country has dangerously shut off frank political conversations. As a sage once said, "Countries become police states not when the police listens to all citizens, but when all citizens fear that the police listens to them."
Debate over foreign policy has also disappeared from media and government rhetoric in the face of the growing obsession with Ergenekon. This is not good news for President Obama and his administration, who are surely watching Ergenekon with shock and wondering when it will end.
Not a day goes by that new people are not taken into custody as the case grows even more absurd. On July 21, police arrested members of Hizb-ut-Tahrir, an Islamist group, alleging that the group's head ran his organization from Israel and with Israel's blessing.
The case has grown so confusing that even seasoned US diplomats can no longer make sense of it. Given how Ergenekon has been bundling good and bad apples together, the State Department has described the case as "murky." Indeed, Ergenekon looks like a chimerical creature: a big jellyfish with tentacles linking alleged coup plotters, critics of the government and free-thinking intellectuals together.
This is decreasing Washington's appetite to view Turkey as a major foreign policy partner. Since Obama's spring visit, US interest in working with Turkey has dropped significantly due to concerns that Turkey's domestic politics is hampering its ability to deliver on major foreign policy issues. Sadly, Ankara is missing a golden chance to become a star on the world stage.
If it is to capitalize on that opportunity, Turkey must clean up its political system. This would require refocusing the Ergenekon case solely on criminal activity, thus ending the massive, open-ended crackdown on dissent it has become and making it a case all parties could understand and support.
Soner Cagaptay is the director of the Turkish Research Program at The Washington Institute.